Slogans in English on Cleanliness
In this post, we are going to share with you a list of Slogans in English on Cleanliness.
Cleanliness is very necessary to live a healthy life, these slogans would remind people to keep themselves and their surroundings neat and clean to live a healthy & happy life.
Slogans on Cleanliness in English
Be Clean. Go Eco-friendly
Go green to breathe clean
Please maintain cleanliness & be healthy
Put the trash in the can, man!
Before you leave, take a minute to clean
Take a bath, Brush your teeth, feel good from your head to your feet
Stay clean to attract friends, not flies!
Cleanliness, the first law of health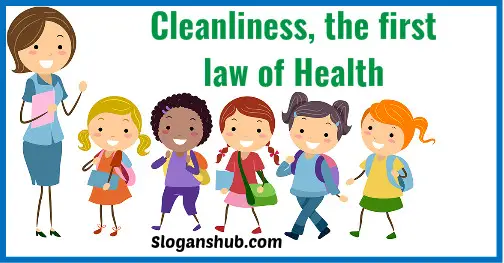 Say yes to cleanliness, say no to diseases
Anti-Litter, Don't Be Bitter, Stop This Litter!
This room is for your convenience, please keep it clean
House Cleaning Slogans & Taglines
Feel the feeling of cleanliness
Fun shouldn't be always dirty
Feel the Difference of Clean
The Greener Cleaner
Bringing comfort to your home
Clean like bubble shine
We treat your home as ours
Clean Home. Professional Service. Fair Price
Creating Smiles One Clean House At a Time
Feel the feeling of cleanliness
More Slogans for Home Cleaning Service Business
Slogans in English on Other Topics
You are stronger than you think
Don't call it a dream, call it a plan
Seven Days without Exercise Make One Weak
Heroes come in all types and sizes
A moment of gratitude makes a difference in your attitude
Against Racism, Against Hatred
See people for who they really are. Unite against Racism
You're different but that's why I Love you
To love is to receive a glimpse of heaven
Peace begins with You
Violence breeds violence. Let's breed peace.
Teach Peace – It's Not Academic
Chop off their raping tool
Herstory is more important than history
Smoking helps you relax in the graveyard