73 Catchy Bakery Slogans and Taglines
In this post, you will find 73 catchy bakery slogans and taglines.
Bakery Slogans and Taglines
Come Experience The Taste Of Joy.
Great taste, quality service.
The best bread under the sky.
Made fresh for YOU!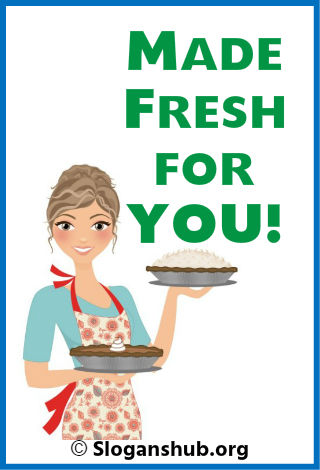 Baking the difference.
We create delicious memories.
Just like home.
Let us keep Your cookie jar filled.
We make the impossible delicious.
The Fresh maker.
The home of fresh baking.
The sweetest place in town.
Freshly baked all day. Every day!
Freshness baked Everyday.
Fresh to you each day!
Nothing beats _______( name of bakery)
Everything we bake, we bake with love.
Fun Family Memories begin here.
Love at first bite.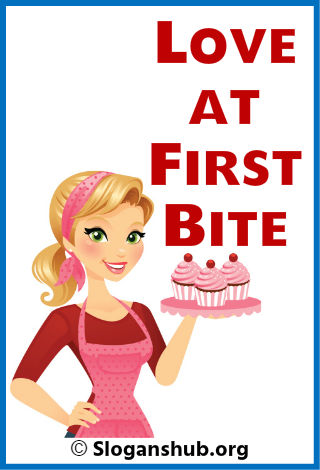 We beat it, you eat it!
Live the sweet life!
Let us put a smile on your face.
Sweet classics.
Let's Get Baked!
Sweet moments of life.
Best bakery at this location.
We make life sweet.
Freshly baked Everyday.
Life is fun. Eat it up.
Something sweet for everyone.
You'll be back for more.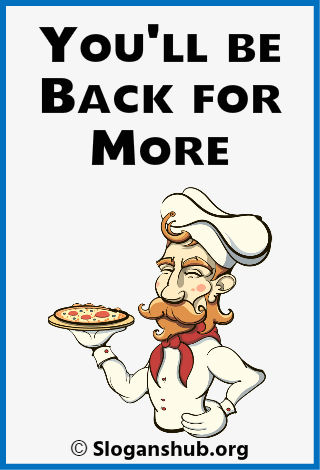 This bakery, it's the best!
Made with love, in faith.
Try it once, and forget the rest!
We were first, and we're still the best!
One bite and you'll overrule all objections.
It's for everyone.
You be the judge.
Open 24/7 for excellence in baking!
Sweetest Place Around!
We bake with passion.
We have nice big buns.
Quality is our recipe.
Sweet treat and good to eat.
A fresh experience.
Defending deliciousness.
Where flavor's and people meet.
In defense of sweetness.
The home of good baking.
Delectably delicious sweet seduction.
Because you deserve it!
From Our Kitchen To Yours.
A taste of heritage.
Try it once, and forget the rest!
Chase perfection. Catch excellence.
Grandma's Love Baked Fresh for You.
For everlasting taste.
It's fresh…or you won't find it here.
Cakes for all occasions.
From Nature to you… freshness daily.
We cook everything fresh from our own ovens.
If we can bake it, u can eat it.
Happiness Starts Here.
Made for you.
Give your afternoon a lift.
Sweet as a kiss.
Delicious Alternatives.
Every flavor has a story.
A moment to yourself.
Take a break, buy a cake.
Food with heart. Made with care.
Come and look at our buns.
When eating's a pleasure.